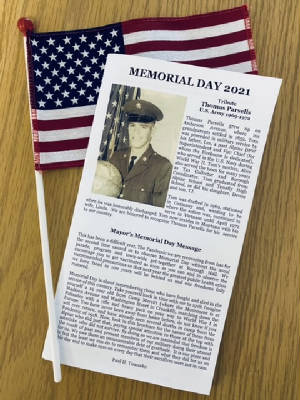 2022 Memorial Day Program
Programs will be mailed out to all Alpine PO Box addresses.
Extra copies will be available in the lobby of the Borough Hall.
Please click on the program page icons to enlarge view and scroll through or to print the program.
Please note, printing in program format requires 8.5 x14" paper.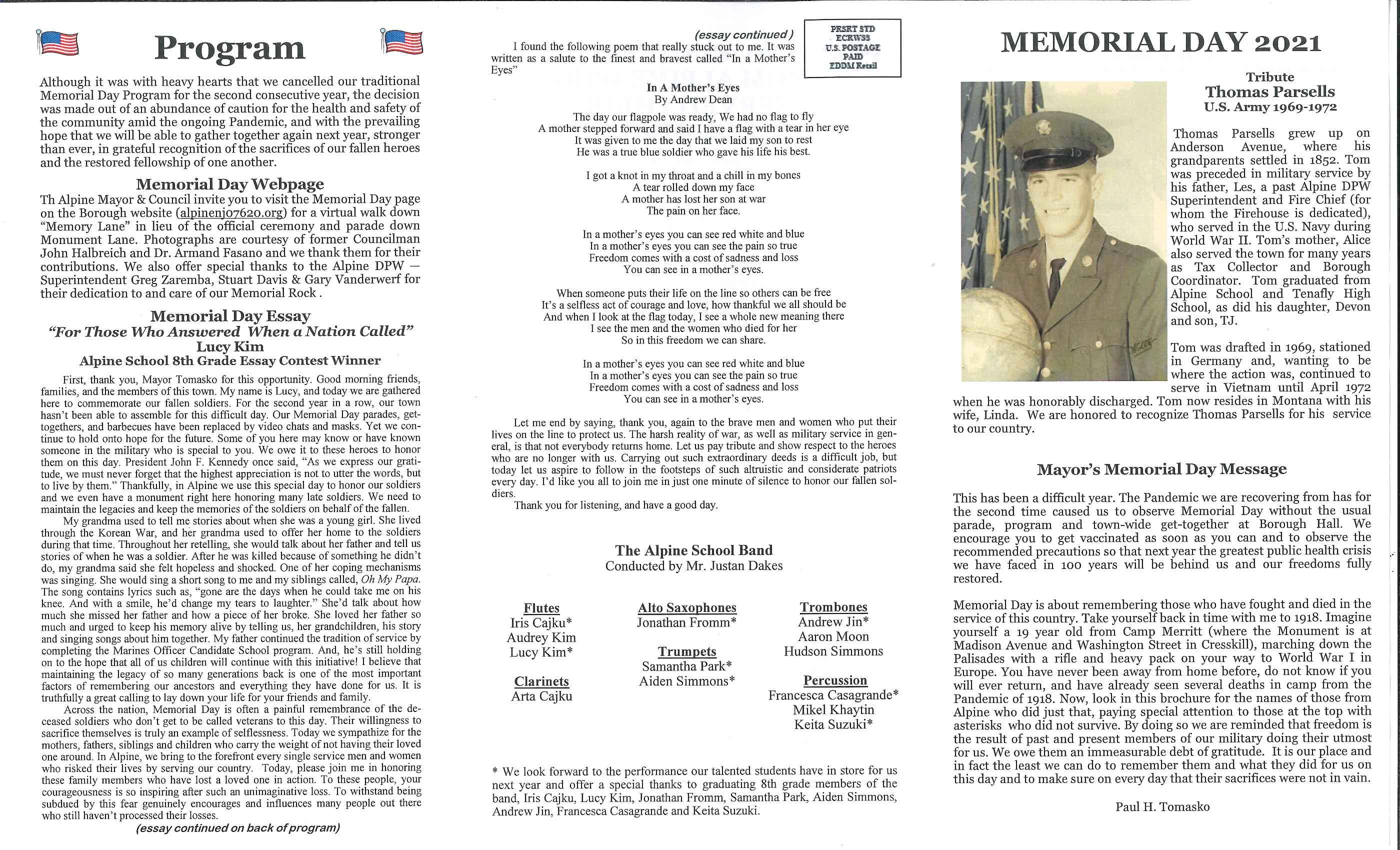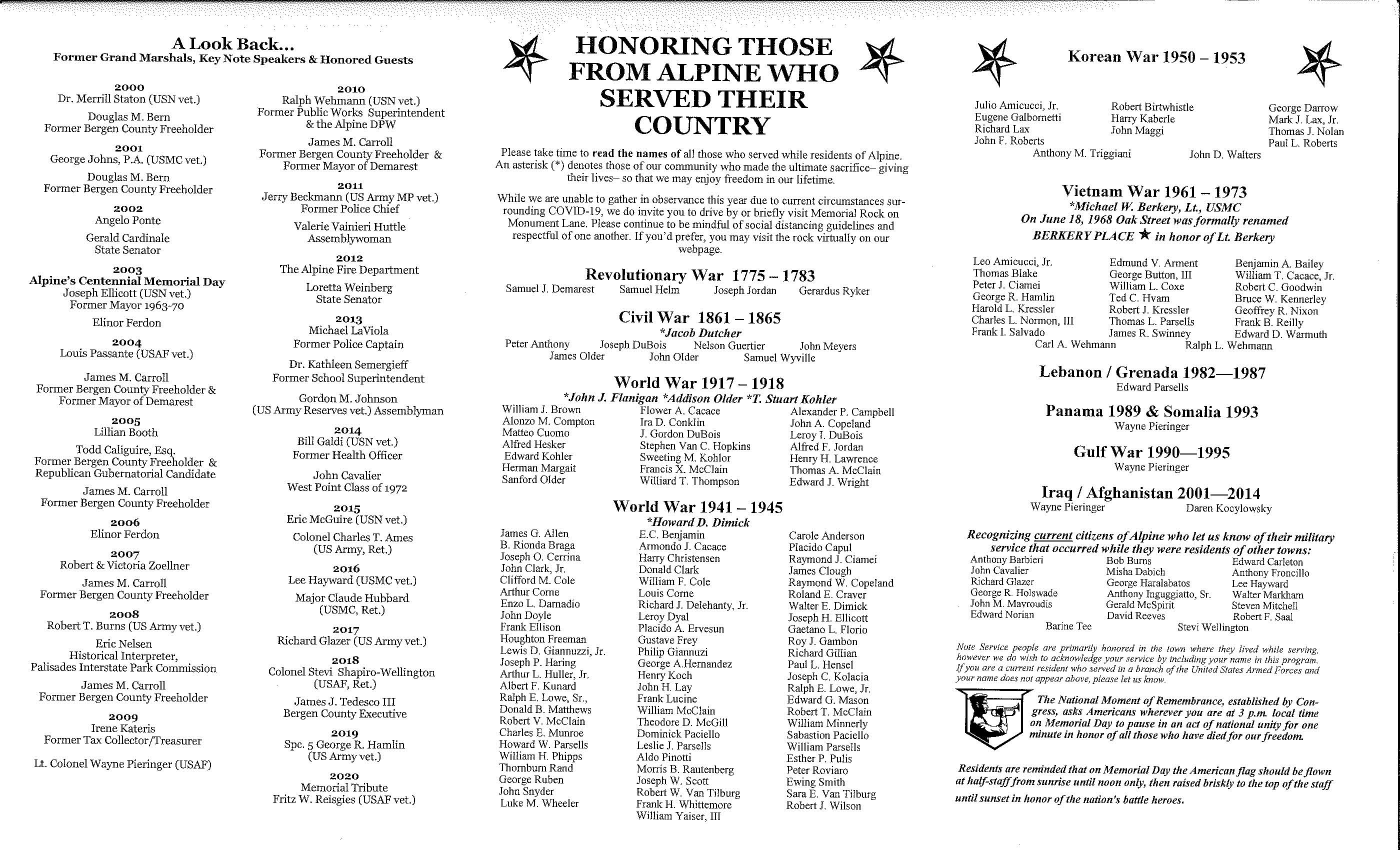 2022 Memorial Day Essay : TBD
2021 Memorial Day Essay
"For Those Who Answered When a Nation Called"
by Lucy Kim
(Please click on the page icons to view.)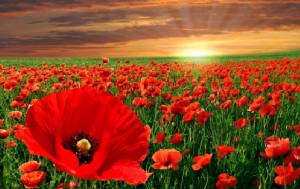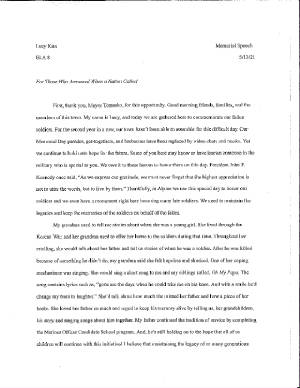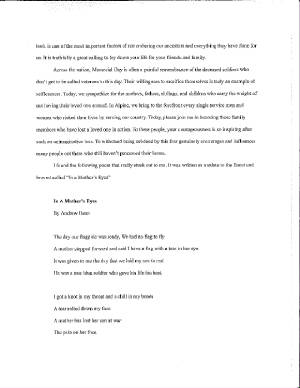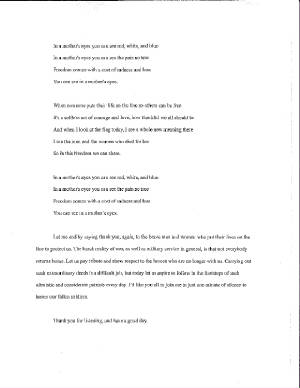 Memorial Rock on Monument Lane
Please refer to the program above and take time to read the names of all those who served while residents of Alpine.
An asterisk (*) denotes those of our community who made the ultimate sacrifice- giving their lives- so that we may enjoy freedom in our lifetime.
(Click on photos to enlarge.)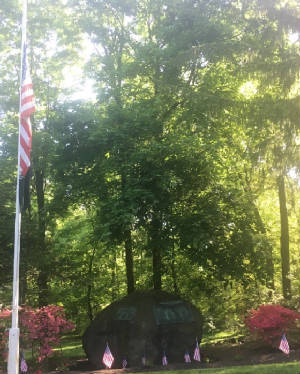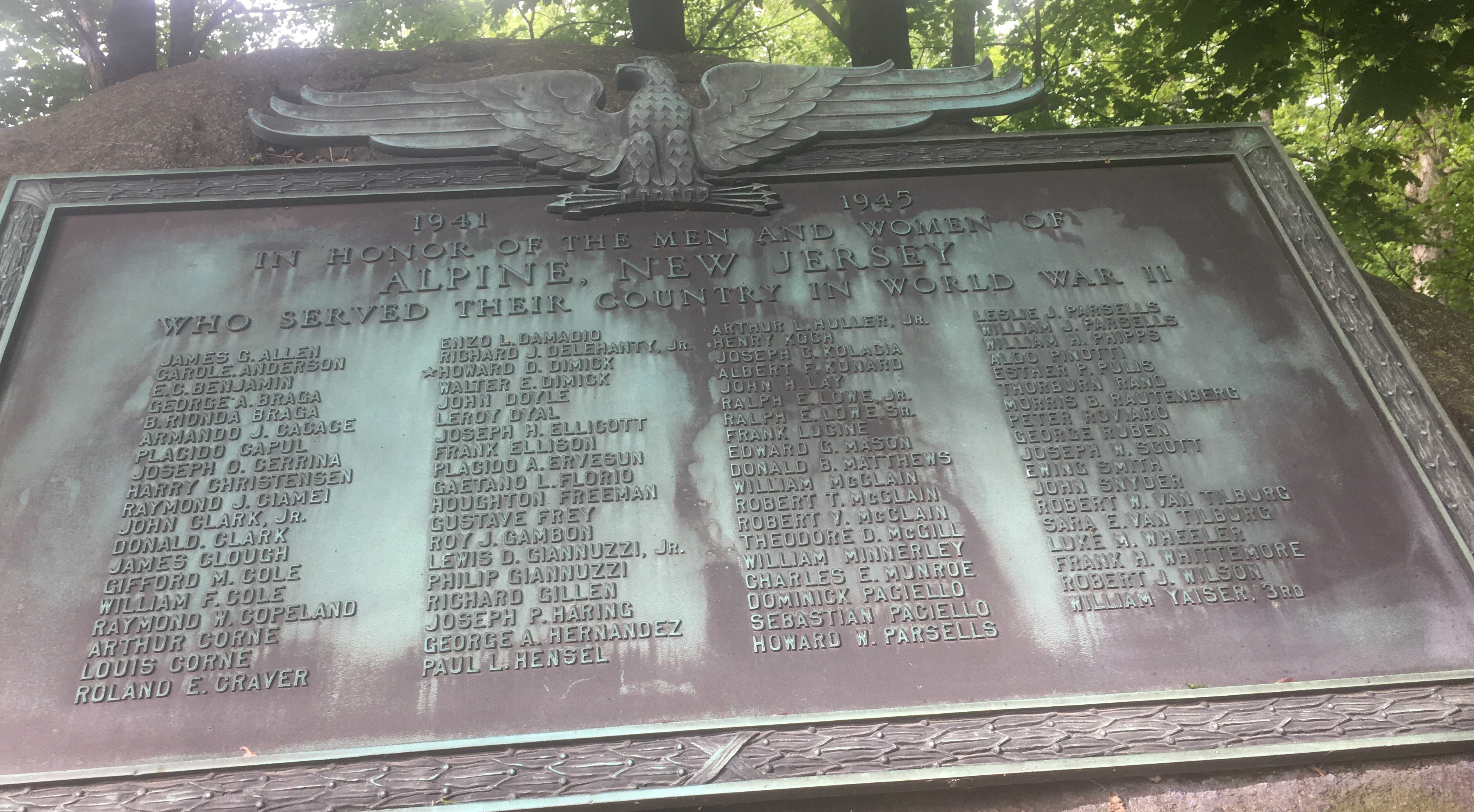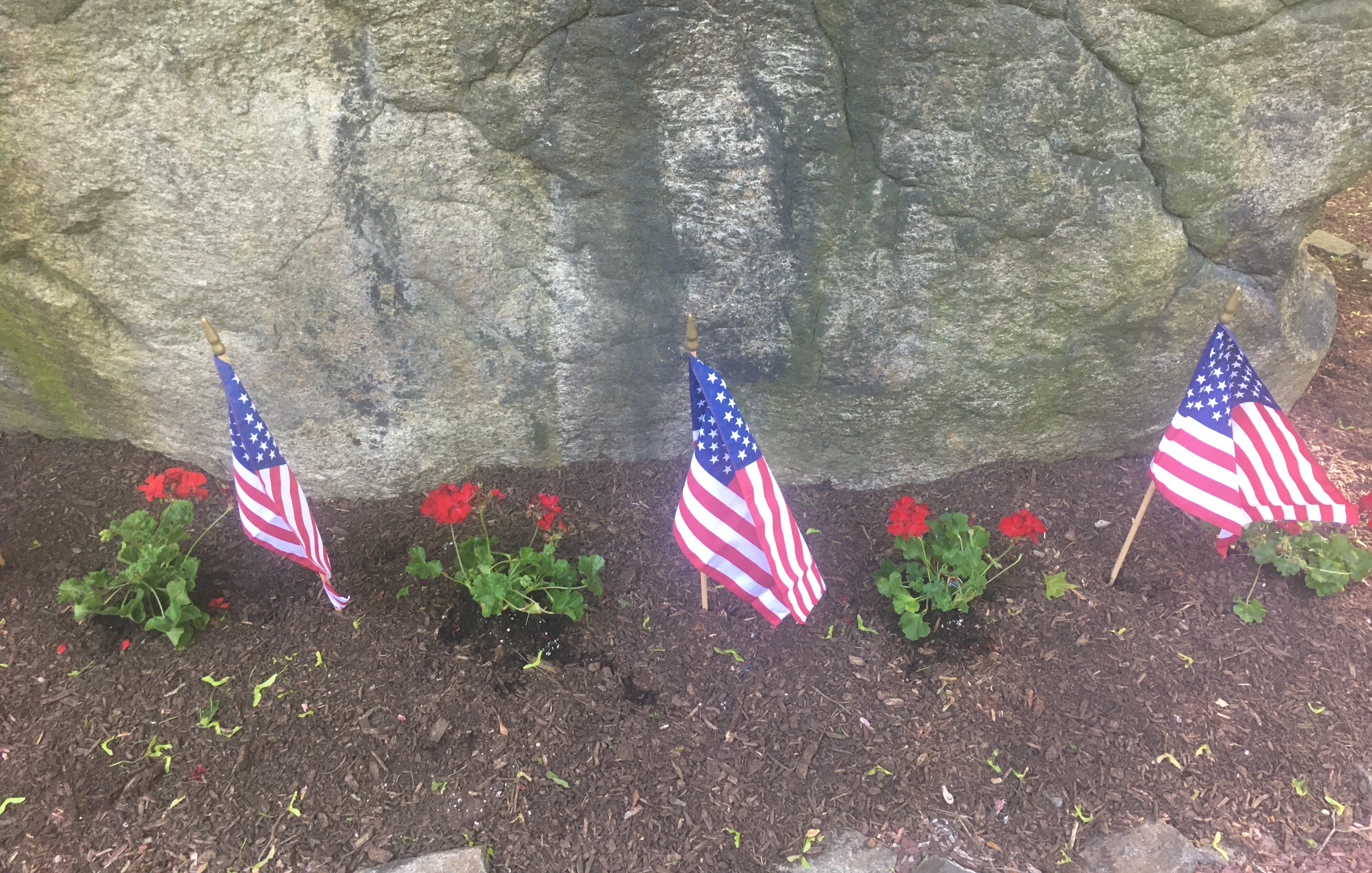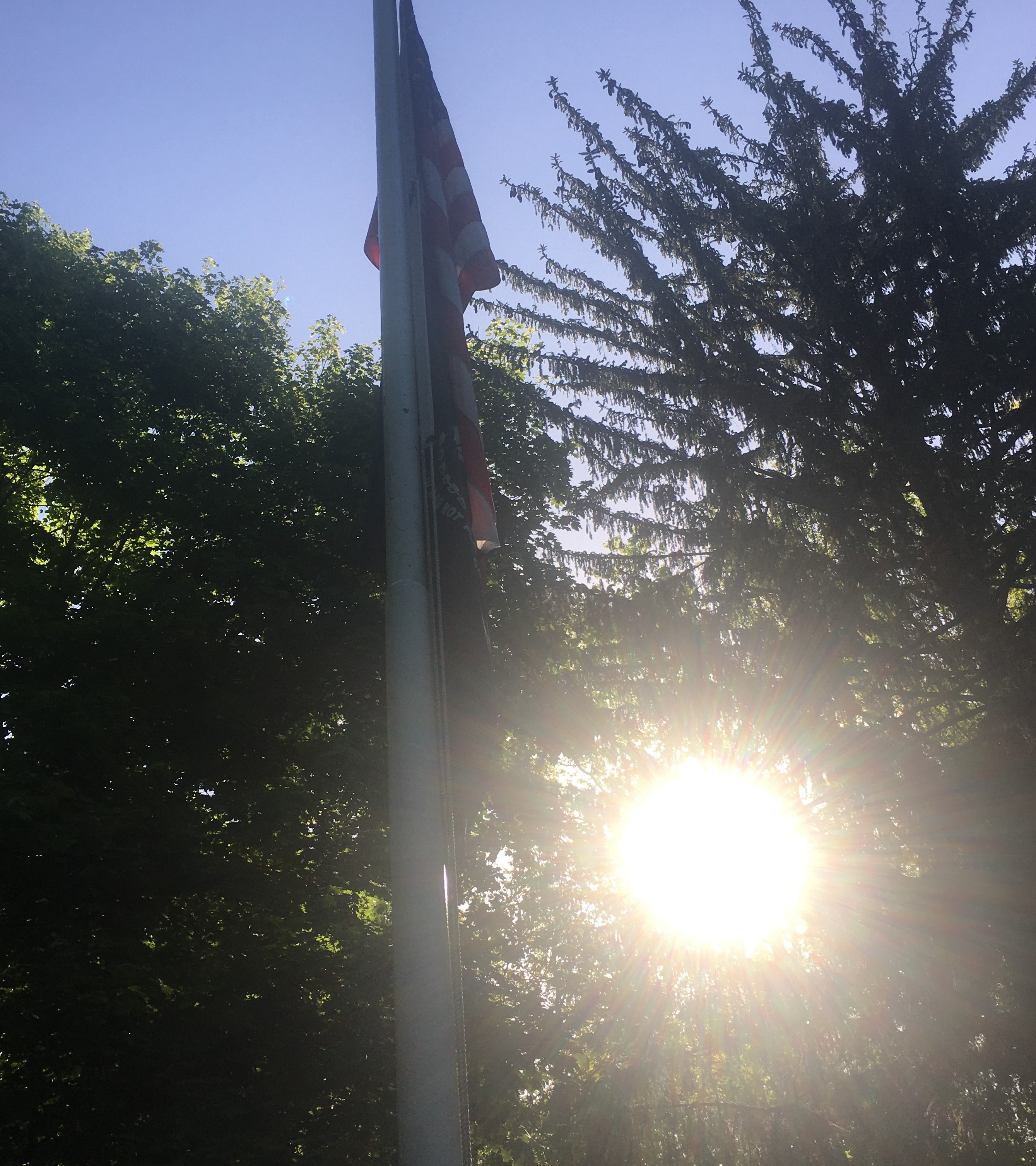 A Walk Down "Memory Lane"
In Lieu of a Parade Down Monument Lane:
Past Memorial Day Parades & Ceremonies
Photos courtesy of
Former Councilman John Halbreich & Dr. Armand Fasano