.
.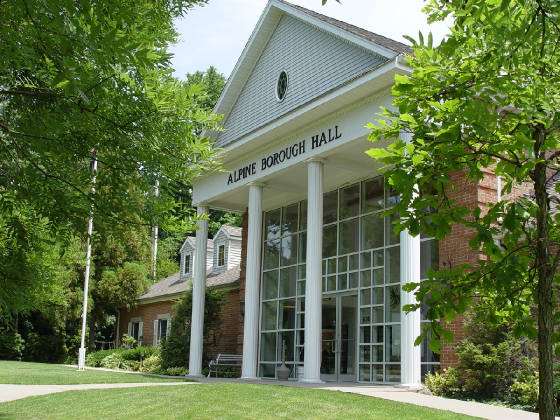 Borough of Alpine
100 Church Street
PO Box 1095
Alpine, New Jersey 07620-1095
Tel 201-784-2900
Fax 201-784-1407
.
Municipal Building Lobby Hours:
8:00am - 7:00pm Monday thru Friday
8:00am - 4:00pm Saturday
Closed Sunday & Holidays
.
.
A message from the Tax Office to all residents: the 2014/2015 Property Tax Bills will be mailed during the week of August 4th. Please refer to your bill for the extended August due date.
Palisades Interstate Parkway Resurfacing Project
Information regarding highway closures and traffic condtions can be found via the following URL:
Palisades Interstate Parkway Construction Information Link (URL)
.
.
.
Code of the Borough of Alpine
.